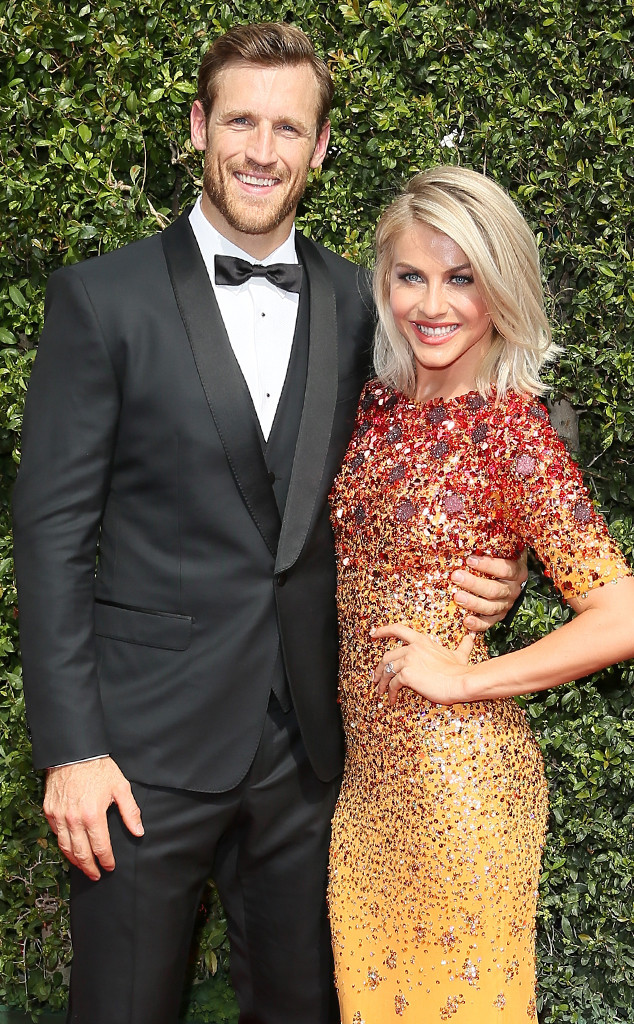 JB Lacroix/WireImage
In the game of love, Julianne Hough and Brooks Laich know how to waltz their way into our hearts.
From their fairy-tale wedding in Idaho to their heartfelt posts on social media, the former Dancing With the Stars judge and How Men Think podcast co-host have more than a few pop culture fans rooting for their love story.
But in recent days, headlines have surfaced suggesting this relationship is moving in a different direction.
"They have been spending time apart but are not ready to share what's going on between them," an insider told E! News. "They don't even really know what to call it. There's a ton of love and emotion there and they are going through something very personal."
In fact, the couple hasn't posted a shot on Instagram together since Thanksgiving. And Julianne has been spotted without her wedding ring.
While this famous duo isn't addressing the speculation publicly, it's hard to forget all the love these two have shown during their romance.
Whether it's Brooks gushing about his wife on his iHeartRadio podcast or Julianne professing her Man Crush Monday on social media, there's a whole lot of love between these two. Need proof? Just take a look at some of their romantic quotes in our gallery below.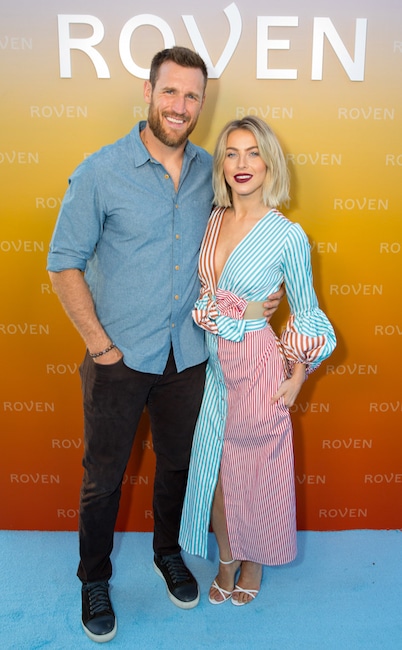 ALI BUCK
On Julianne's Influence
"I thought I had my life figured out and then Julianne walked into my life and completely changed it and I'm so grateful for that." — Brooks to E! News
Steve Granitz/WireImage
On Brooks' Support With Endometriosis
"He rubs my back while I'm going through my thing, knowing that it's going to pass, but like he's not freaked out anymore. And now he feels like he's contributing to helping." — Julianne to E! News
Stefanie Keenan/Getty Images for Amanu
On True Love
"I could never in my life experience true love prior to meeting my wife but now knowing what love feels like, being in love and having a partner that loves and fully accepts you as you do for them is an absolute gift every single day. I have learned more than I could ever imagine." — Brooks to E! News
Steve Granitz/WireImage
On Julianne's Motherhood Skills
"She leads with her heart everywhere she goes. She supports everybody and for them to become the best versions of themselves. But she leads with her heart—cares and loves more than anyone I know in this world and she's just going to be an absolutely incredible mother."—Brooks to E! News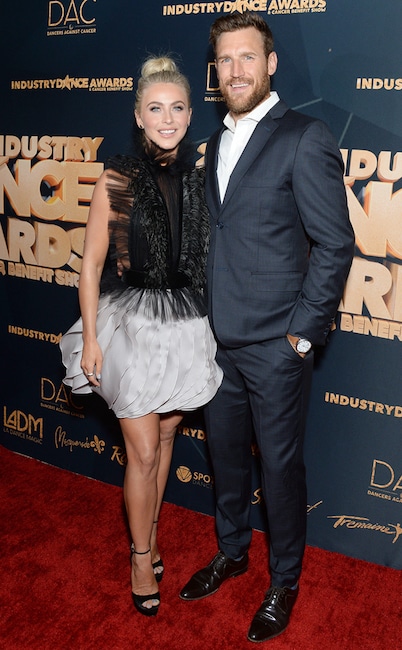 Broadimage/Shutterstock
On Her Man Crush Monday
"This is MY man! But all sexiness aside, I am the luckiest girl in the world to have you by my side to do life together." —Julianne on Instagram before saying "I Do"
Jordan Strauss/Invision/AP/Shutterstock
On Being "Not Straight"
"We talk about it all the time, if that was not the case we would have a very different relationship. But the reason why our relationship works is because we're completely raw and open and exposed." —Julianne to Entertainment Tonight
Instagram
On Intimacy
"I think it's one of the most sacred things that you can have between a partnership. I think it's what separates friendship and lovers," Julianne shared on her husband's How Men Think podcast. Brooks replied, "You are exceptional at coming in the house and coming and giving me a great big kiss and we connect right away."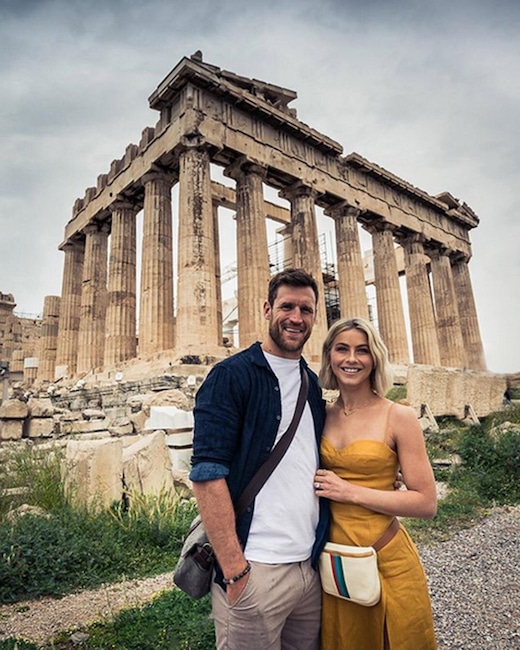 Instagram
On Matching Last Names
"I'm not going to make my wife change her last name if she doesn't feel comfortable, but I don't think that creates a division within our relationship. I don't find it disrespectful. I'm obviously open to it, but at the start, yeah, it was a little jarring for me." —Brooks on his iHeartRadio How Men Think podcast
Watch E! News weekday mornings at 7 a.m.!
Source: E! Online (US)